Semret (2022, Fiction, 85')
Directed by Caterina Mona
Produced by Cinédokké, shot in 2020
Semret lives a modest and quite isolated life in Zurich with her teenage daughter Joe. She works at a hospital and is applying to a midwife training program. When Joe starts to ask about her own roots from Eritrea, Semret can no longer repress her past and has to confront her traumas. With the help of Yemane, a new hospital employee that is also an Eritrean refugee, she is finally able to face the tragic memories of her escape.
> more info
©Cinédokké


Spagat (2020, Fiction, 110')
Directed by Christian Johannes Koch
Produced by Catpics, shot in 2019
Winter in rural Switzerland. Marina, a teacher in her mid-forties, leads a quiet life with her husband and daughter. But appearances are deceptive; she is having a secret affair with Artem, the father of one of her students, Ulyana. Although both Artem and his daughter have lived in Switzerland for years, neither has a residence permit. When Ulyana is caught stealing it exposes their game of hide-and-seek and threatens the existences of everyone involved.
> more info
©Catpics

Eden für jeden (2020, Fiction, 90')

Directed by Rolf Lyssy
Produced by Atlantis Pictures, shot in 2019

When her apartment is terminated, student Nelly moves with her slightly demented grandmother to her plot in the community garden. Inspired and supported by her enamoured neighbour, she sets off to fight the pedantic president of the family garden, Franco, and unwittingly shakes the well-kept secret that once divided her family - and which had its beginning in the colourful and multicultural community garden world.

©Atlantis Pictures / on set with Rolf Lyssy
Generalstreik 1918 (2017, Docufiction, 40')
Directed by Daniel von Aarburg
Produced by SRF
> more info
Der Landesverrat (2015, Docufiction, 40')
Directed by Daniel von Aarburg
Produced by SRF
> more info
Vaterjagd (2014, Fiction, 90')
Directed by Rahel Grunder
Produced by Atlantis Pictures
Dinu (2013, Fiction, 90')
Directed by Simon Aeby
Produced by Turnus Film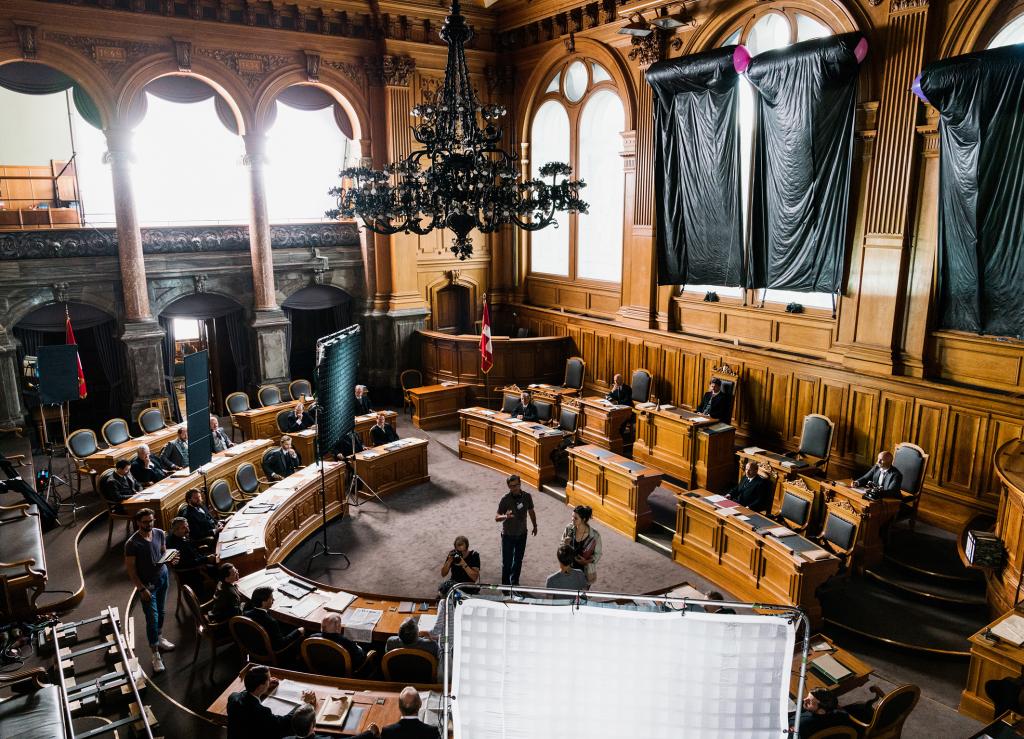 ©SRF Severin Nowacki / on set of Generalstreik 1918