Lidija liest Leben
(English below)
In 90 Minuten durch 17 Jahre in Schweizerdeutsch:
Die niedergeschriebenen Lektionen des Sichkennenlernens und des Erwachsenwerdens erinnern an die Einfachheit und Herausforderung, Mensch zu sein. Ja, es wird persönlich. Aber keine Angst, es passiert Ihnen nichts, denn alles ist schon passiert. Zurücklehnen und zuhören, denn Sie können viel über sich selbst erfahren, wenn Sie nur wollen.
Vergangene Tourdaten
05.01.20 Zürich, Kaufleuten
04.02.20 Thun, Schmiedstube
26.02.20 Pfäffikon ZH, Nova Theate
05.03.20 Luzern, Neubad
09.10.20 Brig, Kellertheater
22.04.21 Bern, Café Kairo
24.04.21 Chur, Klibühni
05.05.21 Herisau, Stuhlfabrik
08.05.21 Biel,
Saal Le Singe
20.05.21 Dübendorf,
Obere Mühle
21.05.21 Züri,
Kulturhaus Helferei
30.05.21
Winterthur, Albani
Chrüsimüsi_Corona
27.01.21 Herisau, Stuhlfabrik
verschoben
26.02.21 Appenzell, 3 Eidgenossen * wird n. M. verschoben * 27.02.21 Chur, Klibühni * wird n. M. verschoben * 09.04.21 St.Moritz, Cabaret Minimal, abgesagt
> more infos and newest dates
17 years in 90 minutes, in Swiss German.
Lidija reads life is a one woman diary reading show. It tells the coming of age story of a young women in wealthy Switzerland with working class parents who immigrated from the former Yugoslavia. Facing identity crises she documents her journey to resist racial prejudice and to gain social recognition. Her collected fragments of experiences and thoughts create an image of a phase in life that is marked by the quest for deep meaning and creative expression.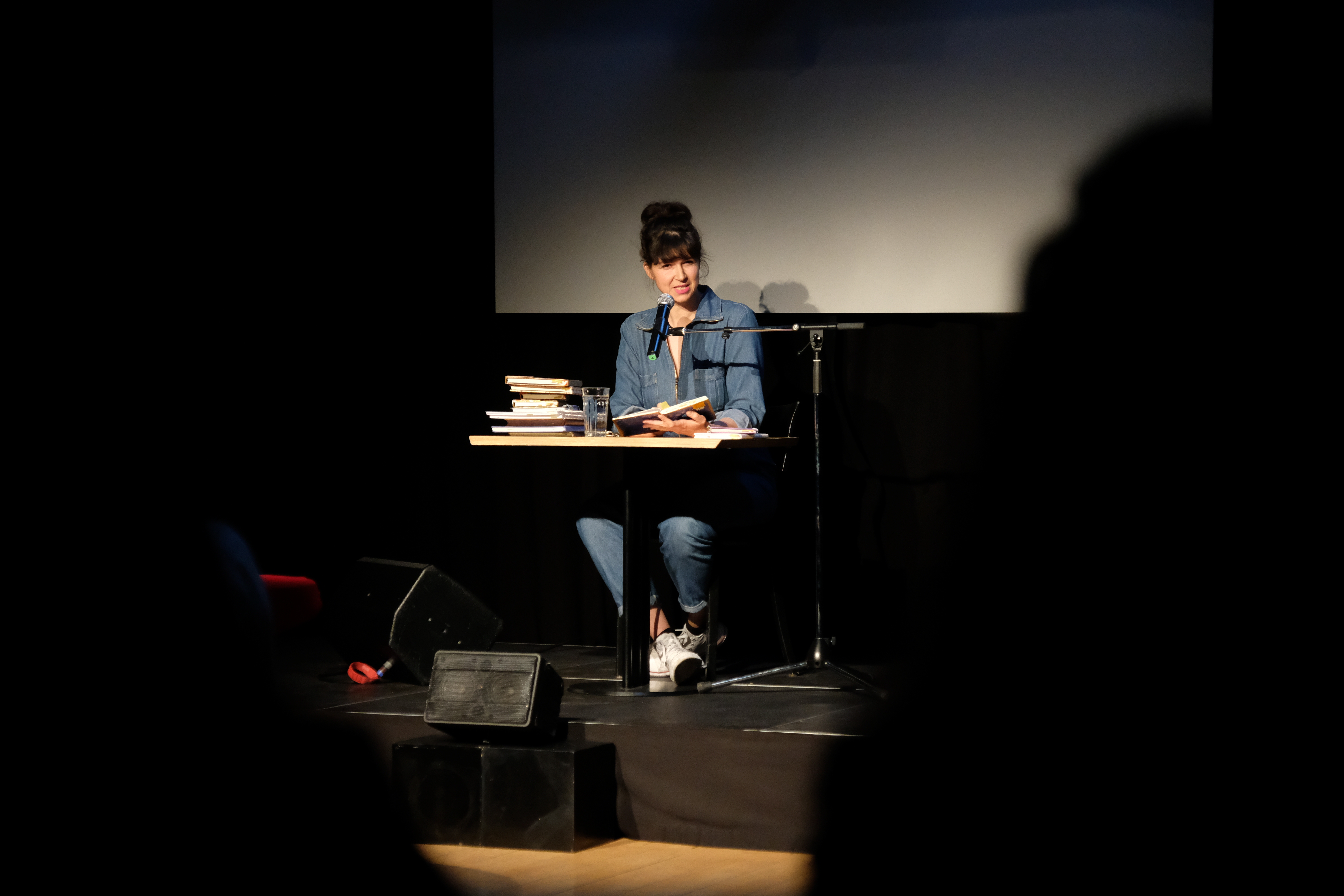 January 2o2o: omg, sold out show at Kaufleuten Zurich. Merci a alli, wo cho sind.